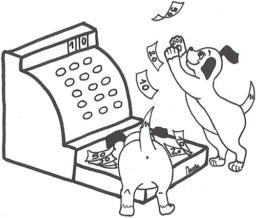 Your dog is a very intelligent animal and he is able to understand different situations and above all your dog has an excellent memory, contrary to what we think and whatever its size or breed.
He is able to learn and it can do it if you talk to him in his language and especially when your dog is young  but an adult dog is quite capable of understanding you.
So you need to establish a harmonious relationship with your dog to be considered at a hierarchical level lower than you or other family members.
It is recommended that your dog sees you as his master at a young age because if your dog has been for some time the "master on  board";  modifying his mind could takes much longer time.
Do not wait if your pet has any of these behaviours:
Hyper-activity: it pulls on his leash, jumps on you or your guests etc..
Dominance: he does not obey , he does not hear you etc..
Fear: he runs away, fears of sounds,  fear of water etc..
Anxiety: barking or damage etc..
Stress: strange behaviour etc..
Aggression: biting, growling, lack of socialization etc..
These behavioural problems do not improve with time !
Learn the essential elements for its balance and well being
and strengthen your relationship with him
This is my main job but as I love the BITCOIN IDEA I do have other skills as International sales etc. who could be useful if you plan to enter the French market feel free to contact me by mail. 
Live a wonderful day !
Richard