The power of the word; sometimes it's mighty mighty.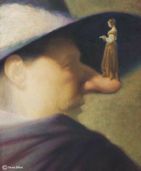 If  you have something to say, but aren't sure how to say it, Cyrano Services can help. Whether you're appealing to reason, or telling it like it is, we can put the right words in your mouth, (on your page).
Though we do not offer legal advice, we fully support your right to express yourself using the full force of the English language. Explore the full extent of its persuasive capacities, before committing  to a legal process.
Compliment or condemnation let us help you get your point across.
Package
Salary: Letters from $50 - cheaper than lawyer that's for sure
Benefits: BitCoin, I love it. The best way to stabilise this currency in my opinion however, is to develop trade in services and goods beyond purely speculative practices. That's why I'm here doing my bit by offering my services to you for coin.